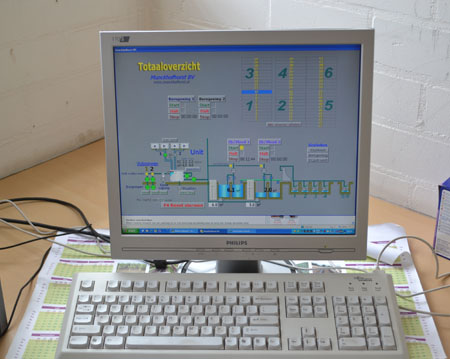 Visualization
A Windows-operated PC is necessary for visualization. This programme has also been developed by Munckhof and will be adapted to customer needs.
The most important advantages:
the scheme shows the status of the complete system
possibility of quick reaction
simple operation by usual PC-surrounding
All necessary information is shown on the screen, e.g. status of floaters, storage tanks content and respective pump operating. Breakdowns can also be seen and respective alarm signals heard.
Furthermore activated components are shown: valves, pumps, measured values as well as percentages for fertilizer pumps are indicated. The user gets a very good insight into the system functioning. Information is displayed simply and clearly.

return