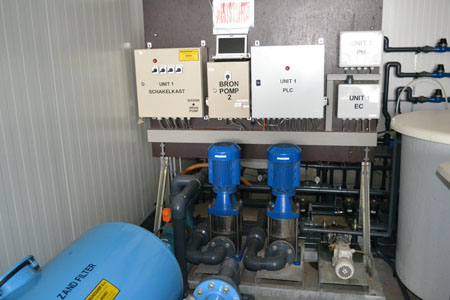 Control
We use intentionally our own separate system for control – either on the basis of SPS or an embedded industrial PC.
These modular systems are assembled with so-called cranks so that we are easily able to install bigger systems. Even existing systems can be expanded without difficulty.
The control programme developed by Munckhof has proved its value in numerous and complex systems.
Many tasks can be performed by already existing software modules:
alarm management
fresh water preparation (de-ironing)
storage tank management
water preparation (disinfection)
unit mixing (EC-water)
controlled water discharge on the basis of sections
drain water installations
roof irrigation
rain automats
ebb and flow systems
sprinklers
night frost monitoring
The system can easily be adjusted to customer requirements and can also be integrated into other systems.
return