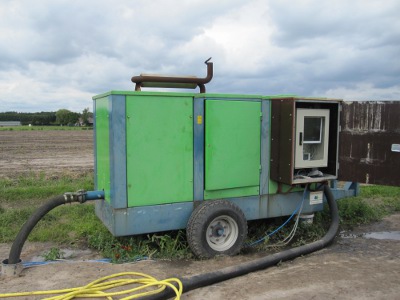 Automatic Irrigation
We deliver complete control for inside and outside irrigation.
The status of the irrigation system can be seen at a glance. All necessary information is displayed. A plan of your fields can be integrated into the scheme on demand.
Munckhof automatic irrigation works step by step, each of which can activate several pumps. The maximum number of pumps depends of course on the capacity of your main pipes and pumps. A timer or a water amount can be allocated to each grade. A simple click enables you to choose a valve in the layout plan.
Several programmes with several grades can be adjusted to start by timer or repeated at intervals. A breakdown stops the programme automatically and indicates the cause.
Once the fault has been repaired, the programme will be continued where it was interrupted.
return