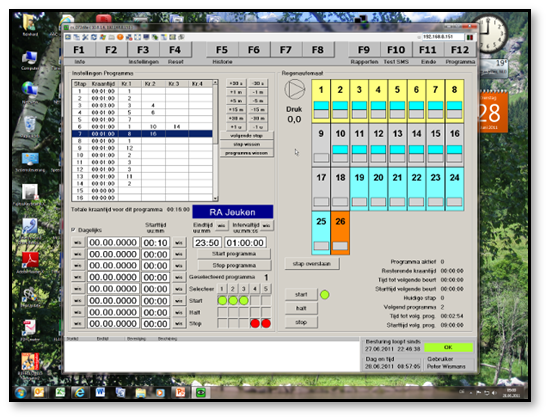 Remote Control
The visualization of your irrigation system or your automatic irrigation can be handled via separate PC. Therefore VNC-access (Virtual Network Computing) has to be installed, which can be used by the customer's PC as well as via internet.
The customer's VPN (Virtual Private Network) can be installed to ensure security of connection in the use of mobile systems or handling via internet.
This system can be operated by any PC connected to the network. VNC-Client-Software is also available for most Smartphones.
return